GIANT solutions across multiple sectors and channels
We speak your language. We shape perceptions. We've collaborated with some of the smartest brands to deliver unparalleled campaigns. And our clients have received extraordinary results. At GIANT Creative, there is no one-size-fits-all approach.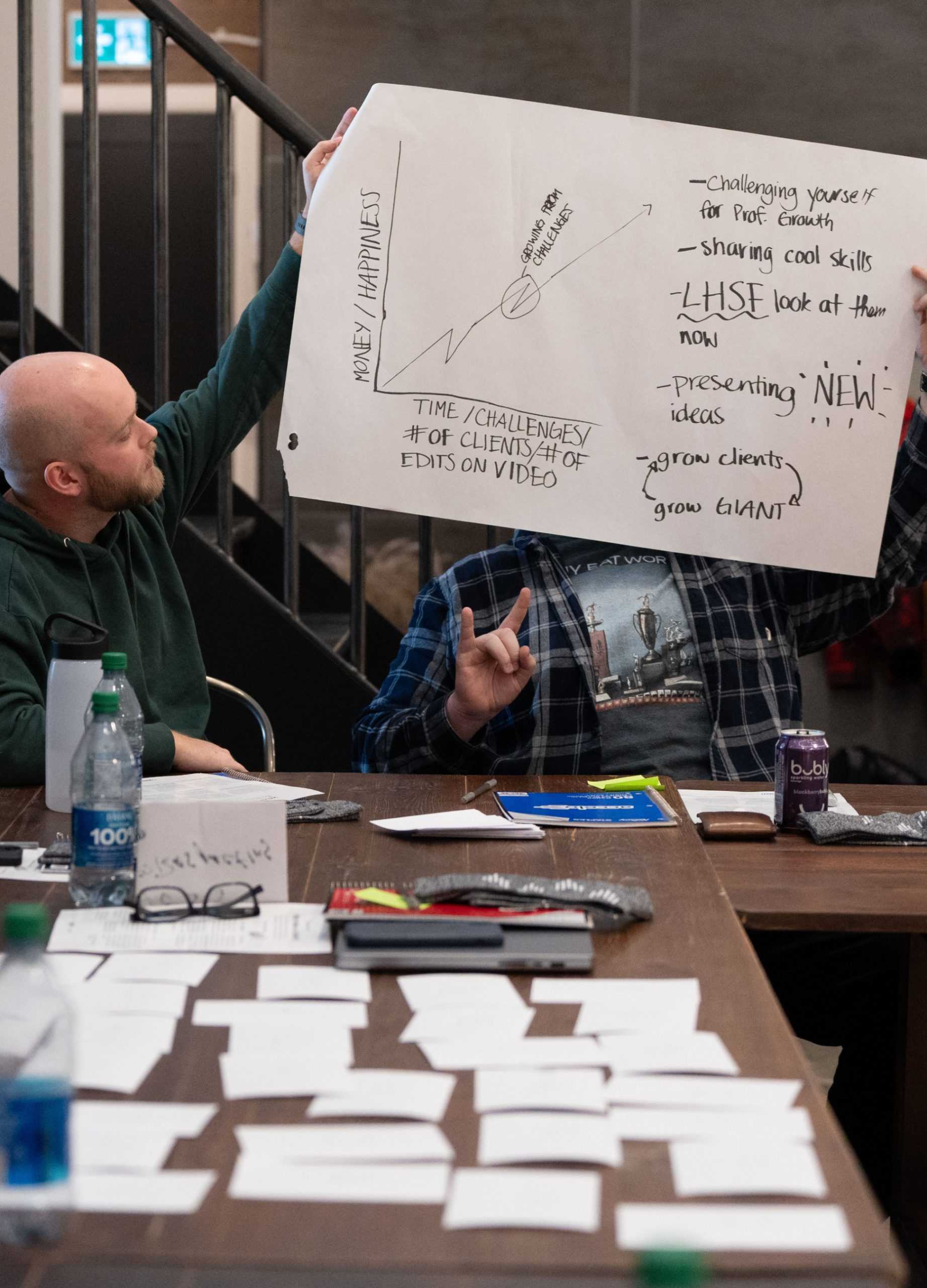 IMPACT
Collaborative. Strategic. Creative.
Using a collaborative approach, we transform your vision into measurable success, beginning with strategic solutions fuelled by data. Whether you're in the world of Franchise, Non-Profit, E-commerce, Sports, Entertainment, B2B, B2C, Food & Beverage, or other vertical, together, we'll push the boundary of possibilities.
Tailored Solutions
We immerse ourselves into your brand to create one-of-a-kind solutions.
We use creative innovation to engage and convert your audience.
We align powerful marketing strategies to support your mission and goals.
Creative Excellence
We don't just create marketing campaigns; we create meaningful experiences.
Strategic storytelling to make your brand stand out for lasting impact.
Uniform branding across channels to foster brand recognition.
Data-Driven Success
Data-driven performance solutions for informed decision-making.
Achieve higher click-through rates and conversions to amplify your ROI.
Adjust and customize to quickly adapt for the best possible results.
Partnership Approach
Strategic growth partner to franchises, non-profits, and ecommerce businesses.
Our team works as an extension of your team to achieve real-world results.
We take a collaborative approach to build powerful revenue generators.
FRANCHISES
Strategic expansion partner.
GIANT Creative was made for franchise growth. Our custom approach enhances visibility, attracts potential franchisees, and reinforces a compelling brand identity. Whether you're a franchisor looking to expand into new territories or a home-town franchisee looking to attract customers and increase loyalty, our team of trailblazers continues to deliver long-term sustainable solutions.
Ensure brand consistency across all locations to create a unified customer experience.
Create unique content for each franchise location while maintaining brand consistency.
Maintain consistent brand identity and strategy in the midst of expansion.
NON-PROFIT
Your impact partner.
We believe in the power of purpose – meaningful work that connects and moves the masses. At GIANT Creative, non-profit organizations are at the heart of our mission. We work hand in hand to amplify your cause, tell your story, and inspire support. Together, we'll build awareness, change behaviour, increase donations, find volunteers, and master your mission.
Measure the impact of your marketing efforts in terms of donations or support.
Maintain a consistent message and donor experience across communication channels.
Consistently generate new donors and volunteers passionate about your cause.
E-COMMERCE
Digital growth specialists.
At GIANT Creative, we help you push the boundaries of e-commerce to achieve profitable and sustainable long-term success by fusing art and technology to drive sales and enhance customer experiences. E-commerce marketing is perpetually data-driven, and you can use this valuable data to accurately measure the performance of your marketing and make strategic decisions for optimum results.
Attract and convert a steady flow of leads who become loyal customers.
Accurately measure the effectiveness of campaigns and know which channels provide the best ROI.
Use high-quality, engaging content to increase visibility and credibility.
CLIENTS
We've partnered with some truly amazing brands and organizations – locally, nationally, and internationally.
WORK
Discover how collaborative, strategic and innovative thinking delivers big results.
FEATURED PROJECTS
Promoting Gender Equity in the Franchise
McDonald's Restaurants of Canada Limited owns and operates more than 1,400 restaurants and employs more than 90,000 Canadians coast-to-coast, serving
View Case Study
Optimizing Content and Reaching Diverse Audiences
The YMCA grappled with a decline in membership during the challenging Covid-19 pandemic. Their previous efforts, involving multiple agencies, resulted
View Case Study